Although it was reported that Mariam's execution was revoked, the situation remains unclear, so please continue to keep Mariam and her family in your prayers. An appeal from Aid to the Church in Need:
Dear Friends,

Mariam has recently given birth to her beautiful daughter in a dark gloomy prison in Sudan. While chained to the wall, she cradles her baby and nurses her, while caring also for her young son.  Her crime?  She is Christian.

Mariam Yehya Ibrahim was arrested in September 2013, charged with apostasy for having left Islam, a religion she has never recognized.  She was sentenced to death by hanging. She has also been charged with adultery for marrying a Christian and is to receive 100 lashes once her baby has been weaned.

The judge gave Mariam a few days to renounce her Christian faith and practice Islam, but Mariam has chosen to remain faithful to her religion, telling the judge "I am a Christian and I never committed apostasy."  She also told her husband that she would rather die than change her faith.

As a Catholic and as a person of faith, can we count on your prayers?  Mariam is the human face of Aid to the Church in Need – an individual being persecuted solely for her belief in God.  Please get the word out about this tragedy that is unfolding in Sudan.  If you'd like to join our vigil for Mariam and the two innocent children imprisoned alongside her, please visit us here.

May God bless you for your concern and may God keep Mariam safe from harm.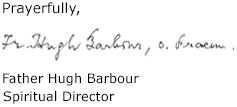 Read here for further information.